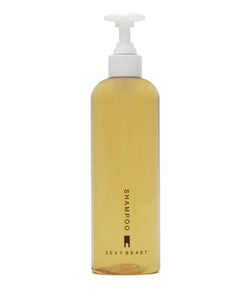 HELLO GORGEOUS
Suds up your pup with our ultra rich, 100% plant-based, 100% sexy shampoo lightly scented with our signature fragrance. Bath time was never so fabulous.

Super shine daily shampoo formula is idea for all coat types and will not strip hair of its essential oils.
Deep cleans
Nourishes coat
Hello gorgeous
With pure chamomile oil, active organic lime and wild cherry bark extracts.
10 oz.
Love Your Dog™